No doubt your business is aiming to improve revenues and won contracts in 2023. January is a great time to take stock and review your 2022 bid management strategies, processes, tools, performance and results.
Let's look at the critical questions you need to ask. This will provide detailed insight into your existing setup and help you identify areas for improvement.
Consider bringing together key stakeholders involved in the various stages of the bid journey, to undertake this assessment. This will make the process less onerous and encourage collective responsibility and accountability. It will also provide deeper insight and generate innovative ideas for improvements and winning more business in 2023!
1. Are we bidding for the right contracts?
This requires review of your search and qualification strategies, criteria and decision making. You want to ensure you are sourcing and bidding for your best-fit opportunities. You may need to consider amending your keywords and procurement code search terms. This needs to be undertaken on a regular basis to address any changes in:
Your targeting strategies
Your product offerings
Competitor offerings
Terminology or technology innovations
Procurement Agency requirements
In addition, you may need to make harder 'qualifying out' decisions. Especially if you determine precious time and resources were wrongly focused on bidding for less well-matched opportunities with low win probabilities.
Spending more time on finessing best-matched opportunities will give you greater win probabilities and ensure resource investment is optimised.
2. Are we happy with our tender win rates?
This is a crucial metric in assessing your return on investment and achieved sales targets. It also helps ascertain your position in the marketplace.
For example, if you are one of five major players in the market, you would expect to be achieving a 20% win rate.
If your win rate is lower than this, you will need to understand why. It could be that you increased your tender submission rates. Some of which were not best-matched opportunities and thus increased your loss rates. Alternatively, it could be a change in market needs, a new product innovation by a competitor or a new competitor in the marketplace.
Identifying these new challenges early will allow you to reassess your targeting strategies and take urgent action to retain and/or improve your market share.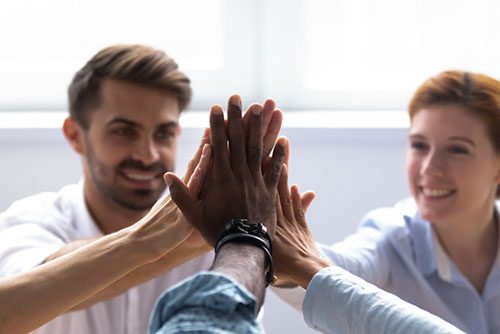 3. Do we understand why we lost critical bids?
Its great to celebrate the wins but much can be learnt from lost bids. Some of the reasons may be attributed to those we have already discussed above, such as changes in the marketplace or focus on mis-matched opportunities.
However, losses experienced with best-fit opportunities need to be examined in more detail. This requires granular review of your tender responses and evaluation scores.
This will give you the opportunity to identify low scoring responses and determine areas of weakness that can be improved for your next bids.
It is important to involve the Subject Matter Exerts in this analysis to engage their help in developing more compelling, comprehensive tender responses.
4. Is our Bid Library working for us?
This question relates directly to Question 3 and the quality of your bid responses. You will need to determine the level to which your Bid Library is successfully managed, accessed, updated and audited. Plus how comprehensive and accurate the information within it.
Without a good Bid Library, Bid Teams may spend inordinate amounts of wasted time sourcing key information. And with deadlines looming, they may be forced to reuse previously 'low scoring' and possibly inaccurate or out of date responses within new bids.
Any significant improvements you can make to your content management and access levels will help to upgrade the quality of your content and bid responses. Resulting in securing higher evaluation scores and increased win probabilities.
5. Are our Subject Matter Experts engaged in the tender process?
Another significant impact on the quality of your tender responses is the level of engagement of your Subject Matter Experts.
This is a big challenge for any business. Especially where contributors are located in different teams, geographies and time zones. They will also have their own set of work responsibilities and pressures that may take priority over spending quality time compiling content for bids.
Early engagement, understanding of the bid process and the important role Subject Matter Experts play in the success of bids is paramount. Giving them easy access to questions, scoring criteria, assessed risks, sales and competitor insight is equally vital.
This will provide context and understanding of the nuances within questions and help them craft responses that are compelling, competitive and secure higher evaluation scores.
Participants in the research who were primed to act collaboratively stuck at their task 64% longer than their solitary peers, whilst also reporting higher engagement levels, lower fatigue levels and a higher success rate. Forbes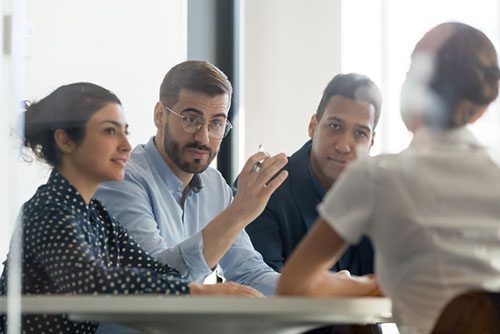 6. Do we need to improve our bid process?
Time is of the essence in any bid! But inefficiencies throughout the process can cause severe delays. This results in rushed poor quality responses being complied and submitted.
It is important to review the whole process from the initial sourcing of opportunities through to tender submission. This will entail identifying all stakeholders involved, their responsibilities and activities undertaken. Mapping out the journey of your bid process will help identify areas for improvement. This may include:
A slow and inconsistent sourcing and qualifying process that needs formalising
Repetitive manual tasks that can potentially be streamlined and automated
Lines of communication and collaboration that need strengthening
Information and content that need to be made easier and quicker to access
Approvals and sign offs that need to be formalised and recorded.
7. Do we need to upgrade our business support tools?
Part of this review will need to include the tools and business support solutions used to operate your bid processes and activities. It may be that you are restricted from making the above improvements with your current setup, such as email, word processing and spreadsheets.
These generic solutions may in fact, be hindering your working efficiency, through lack of integration and automation. Your Bid Team may be forced to repeatedly and manually input important information and tasks within each platform.
Limited access to information, for all those involved in the bid, can cause:
Unnecessary delays
Inaccuracies and errors in content
Rushed tender responses being compiled
Lower evaluation scores and win rates.
The adoption of a dedicated Bid Management Solution such as TenderEyes, provides holistic and significant improvements throughout the whole bid process. Its powerful tools can help streamline activities and deliver workflow automation. Communication and collaboration between contributors and stakeholders, as well as content and approvals can be better managed within the solution.
This not only frees up time to improve response quality and scores, but provides for better informed decision making, detailed performance insight and ongoing improvement opportunities. Giving you the best chance to win more bids in 2023!