Information is at the core of any tender. Securing up to date, detailed, accurate content greatly impacts the quality of tender responses and evaluation scores.
But managing vast amounts of business information remains a huge challenge for many organisations.
Much has been published on the subject, from the wider business perspective. So let's take a closer look at how poor data management impacts your Bid Team's work. We will also delve into recommended strategies to help improve your tender submissions and success.
BID TEAM CHALLENGES
There are vast amounts of information for Bid Teams to manage, assess, create and collate throughout the tender process.
This starts with assessing the documentation provided by the procuring agency. This will include the Executive Summary, Evaluation Criteria, Scoring Matrix and Supplier Questionnaire.
The Bid Team needs to compile responses for 100's of questions, that cover all aspects of the business and abilities to service the contract.
This requires securing information from multiple teams and Subject Matter Experts. All within tight timescales. This is a huge challenge, made even more difficult with contributors often located within different divisions, geographies and time zones.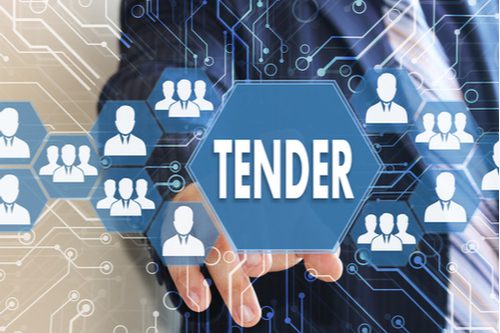 RISKS OF POOR DATA MANAGEMENT IN BID MANAGEMENT
The risks associated with historic and systematic poor data management practices are well documented. Let us take a quick look at the critical top 5 and how they can directly and significantly impact Bid Management.
Business Inefficiencies: Without a central content and knowledge repository, finding and compiling the right information is very time consuming. It may also result in the unnecessary repetition and duplication of content creation. This leaves little time to finesse tender responses.
Poor Decision-Making: Without proper assessment and understanding of the Evaluation and Scoring Criteria, Subject Matter Experts may supply generic responses. These may not fully answer the nuance of questions and result in low response evaluation scores.
Mistrust: The mismanagement of data may lead to inaccurate or out-of-date information being used within the Tender submission. The repercussions of this may include future lack of confidence in content contributors, lower evaluation scores and potential financial and brand reputation risks.
Lost Revenue: The culmination of the above, will severely impact the quality of your tender submissions and win probabilities. Not only losing potential revenue but reducing the ROI on your Bid Management resource and activity investments.
"Data-driven companies are 58% more likely to beat revenue goals than those who are not focused on data."  Forrester Consulting
DATA MANAGEMENT IMPROVEMENT STRATEGIES
Culture Change
Historic data practices have resulted in many businesses operating with duplicate and inaccurate sources of information and data silos. With content often insecurely stored on local hard drives and directories and held by different divisions, teams and individuals.
While recognising the impacts, businesses often see these issues, as being on the 'too hard' pile. This further exasperates data management issues and curtails new opportunities for business growth.
Strong management buy-in, conviction, education and cultural change needs to be established across the entire business. Proper recognition of the value of company data assets and good data management practices need to be firmly communicated and implemented.
Such changes will positively impact the activities of the Bid Team. Both in their interaction with content collaborators and sourcing good quality information to compile better quality tender submissions.
" Achieving a data-driven culture is one of the top three most important business intelligence trends in 2021." BI-Survey
Data Audit, Policies and Practices
A full audit of business data and content needs to be undertaken to understand uses, gaps and areas for improvement. Data management policies need to be developed, implemented and properly communicated to your teams, to ensure buy-in and consistent adoption.
Data requirements and use by individual teams and disciplines, including Bid Management, need to be fully understood and addressed in these practices.
This will provide your Bid Team, Collaborators and Approvers clear evidence that the business is dedicated to delivering improved content management. This will greatly help  to improve the quality of Tender submissions.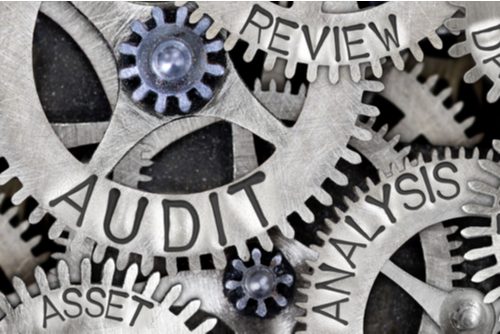 Content Owners
Tenders require input from multiple business disciplines, including Sales, Finance, Health & Safety, Human Resources, Products and Services etc.
Assigning individuals within your organisation, with responsibilities to keep base information up-to-date and accurate is critical. However, these Subject Matter Experts have their own day-to-day work pressures. They may delegate tender related activities as a lower priority and provide delayed or rushed responses.
It is, therefore, vital that the business clearly communicates and places the management of core tender information as a key priority with each Subject Matter Expert.
It is also critical that the Bid Team regularly communicate and engage with their Subject Matter Experts, providing insight into tender questions and scoring requirements.
This will give Subject Matter Experts the understanding and best opportunity to provide detailed quality responses that can be further finessed by the Bid Team.
Centralised Database
Establishing a 'single version of the truth' is vital to ensure information supplied in tender responses is up-to-date and accurate. Imagine the potential dire consequences if outdated pricing or service offerings were included in your submission?
To avoid such risks, implementation of a centralised content database, where all generic business information is stored, regularly reviewed and updated is imperative. All information related to individual tenders also needs be stored centrally within each project workspace.
This will allow the Bid Team to easily organise and disseminate information to collaborators and approvers. They will be able to identify and resolve gaps in required content and compile tender responses more easily.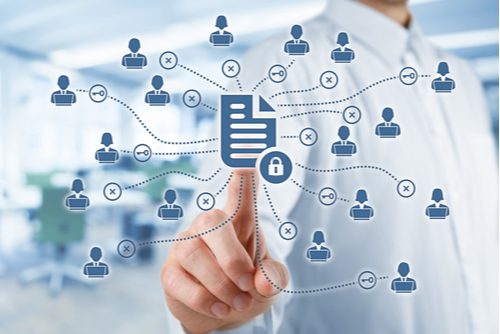 Information Categorisation
The efficient use of this data requires the systematic application of defined directory structures and data categories.
This will ensure that all content collaborators will know where to store new information and how to easily access it. Sophisticated search and filter tools can be implemented to quickly find data related to specific tender questions and responses.
This will substantially reduce the frustrations and time taken by Bid Teams to search and secure content and give them more confidence in its accuracy and relevance.
Data Review, Analysis and Improvement
Regular review and analysis of your data and information needs to be built into your data management practices.
This will allow for the assured updating and accuracy of all business information and documentation. Gaps and requirements for new content required for tender responses can be more easily identified.
Tender evaluation scores against individual questions for both your won submission and those of your competitors, can be analysed to identify future enhancements.
This approach will allow your Bid Teams and Subject Matter Experts in-depth insights to identify better matched opportunities, help improve low scoring tender responses and build more competitive differentiation.
"Up to 50% of employee time is wasted due to dealing with mundane data quality issues." MIT Sloan Management Review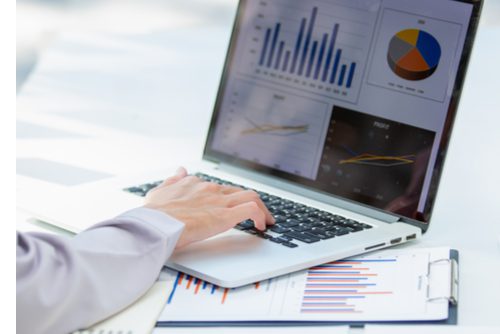 Digital Transformation
There is no other business discipline, perhaps, apart from Senior Management, that requires the use of such a cross section of business information and content to achieve their goals.
It is, therefore, imperative that any data management transformation takes proper account of the Tender Submission information and content needs. Technology and tools will also enable Bid Teams, Collaborators and Approvers, more effective access to and use of these vital information assets.
The adoption of a dedicated Bid Management solution, such as TenderEyes will provide the Bid Team a central platform and tools to properly capture, store, manage, use and analyse all required content including the procuring agency documentation, to questions and responses scores and results.