Secure tender documentation and responses in centralised structured directories, with easy access and update.
Provide your Bid Team and Subject Matter Experts with the tools to easily update and continually improve content and tender submission quality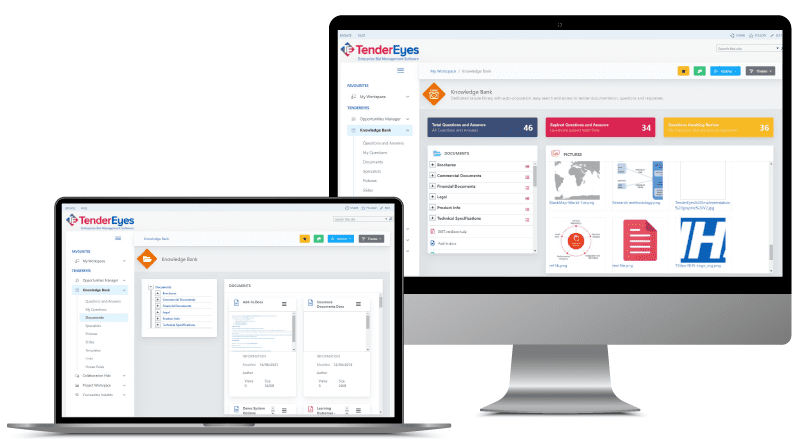 Supercharge your tender creation activities with TenderEyes Bid Accelerator!
AI, machine learning and smart integration between Project Workspace, Knowledge Bank and Microsoft 365 Word, Outlook, Excel & PowerPoint apps.
Cross-App Data Accessibility
View and use project data, documents and images directly within Microsoft 365 Apps
Streamlined Tasks & Communications
View project stages, activities and meetings and set tasks within Microsoft 365 Apps.
Intelligent Search
& return
Quickly find answers and content with AI and machine learnt cognitive search.
Rapid Content
Population
Reduce repetitive, onerous 'cut and paste' with SwiftClick auto-insert.