Access the power of AI and machine learning for smarter, faster bid management.
Whether assessing customer documentation, creating content or compiling tender responses, full integration between TenderEyes and Microsoft 365 Apps delivers significant work efficiencies.
Giving your Bid Team more time to focus on what really matters – delivering quality, competitive tender responses!
Check out the Tendereyes  Modules incorporating the Bid Accelerator
Knowledge Bank
Dedicated secure library with auto-population, easy search and access to tender documentation, questions and responses.
Project Workspace
Agile project set-up and management for improved tender evaluation, response completion, approvals and reviews.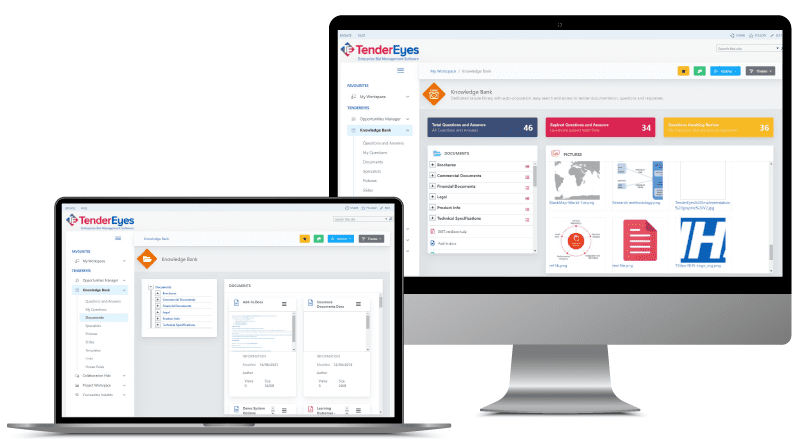 Useful Resources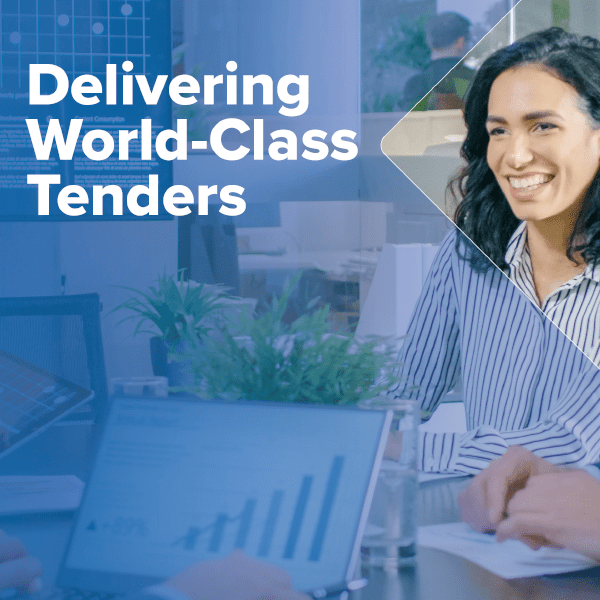 A Practical Guide for
Process & People
Strategies and tips to help optimise tight deadlines, streamline workflows, better manage information and improve collaboration.