Responding to high value tenders involves a diverse range of business disciplines and people. The quality of your tender responses relies heavily on your teams working well together.
It is, therefore, essential for your Bid Team to establish and maintain good working relationships with your collaborators and approvers. Let's look at ways to make this happen.
Benefits of Team Working
Before we start let's just remind ourselves of the benefits of team working for your tender process:
Improved project focus and management.
Responsibilities, tasks and response creation shared.
Better informed and engaged contributors and approvers.
Stronger motivation, commitment and accountability.
Opportunities to be educated and upskilled.
Fosters ideas for continuous improvements and better-quality responses.
Secure Early Buy-In to Tender Projects
While your sales and bid teams will be focused on sourcing and submitting tenders, your wider stakeholders are less involved in the process.
Content contributors and approvers are often only called upon to complete individual tasks and don't have visibility to the bigger picture. This can lead to a lack of commitment by them to deliver quality responses.
Therefore, better engagement of the wider stakeholder community throughout the whole process is crucial. Setting up project groups at the outset will help foster team early buy-in and improved collaboration.
This may require a change of strategy and a culture shift. Your Leadership Team and Managers will need to play a vital role to ensure these new collaboration practices are widely adopted and implemented successfully.
70% of the variance in team engagement is determined solely by the manager. Gallup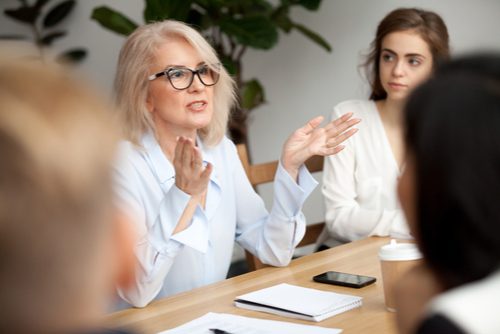 1) Adopt Formal Tender Processes
Much of your business revenue may be reliant on winning tenders. But bidding for these high-value opportunities requires a great deal of investment in time and resources. Taking an informal ad hoc approach just won't work – especially with so many people involved.
Although many organisations still struggle with process management, it is it is essential to have well-defined tender procedures and processes in place.
62% of businesses reported having up to 25% of their business processes modeled and documented, while only 2% of the companies have all business processes modeled. BPTrends Report
These need to be fully documented, communicated and understood across the whole business. This will help streamline and ensure a consistent smarter approach to your bid management activities.
All stakeholders will better understand their roles and the value of their contributions. This will lead to improved team working and commitment to deliver better-quality tender submissions.
2) Define Tender Roles & Responsibilities
Many of your contributors will have their own job responsibilities. Demands on their time may be pressurised and requests for tender information or approvals lower on their list of priorities.
Stakeholders, therefore, need a clear understanding of their individual roles and responsibilities, required tasks and completion dates. Tender related activities need to form an integral part of their job role and be given a high priority.
This will help improve the coordination of team working and reduce delays in completion of tasks or rushed responses being provided by your contributors.
3) Provide Easy Tender Information Access
Good team working and the production of quality tender responses relies on the sharing of information – and there is a lot to share when dealing with complex tender submissions!
Providing a facility for the whole team to store, access, update and manage all tender content within one environment, is essential. This will help your team's better manage data and develop content collaboratively. It will also negate time consuming and frustrating information searches, unnecessary duplication of information and use of outdated or incorrect content.
Giving access to the tender assessment criteria, scoring mechanisms, risk factors etc will provide your collaborators with greater insight. They will have a clearer understanding of the nuances of the tender questions, allowing them to deliver more comprehensive and compelling responses.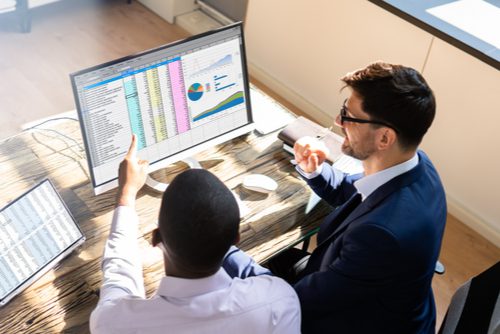 4) Undertake Regular Engagement & Communication
With some 100 plus questions to respond to, Bid Teams have a huge challenge in requesting, chasing and securing information from numerous business functions, teams and individuals, often sat within different geographies and time zones.
However, finding the time for regular communication and progress reporting is essential to build individual relationships, team camaraderie and investment in delivering to critical deadlines.
Well-connected teams see a productivity increase of 20-25%. McKinsey Report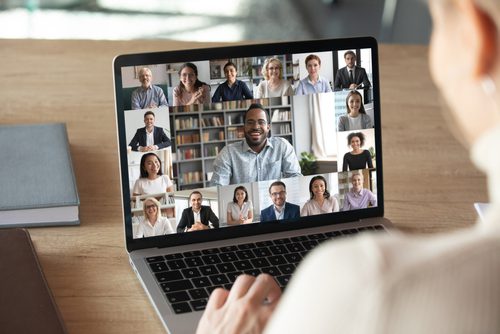 5) Ensure Individual & Group Accountability
We have already talked about team members having clearly defined roles, responsibilities and tasks. To ensure these are completed, requires management and regular review.
Individuals need to be held accountable for their contributions to any tender submissions – both in terms of meeting set deadlines but also in delivering quality content. Setting Key Performance Indicators that measure these key factors will help.
Team working and project groups will also foster team accountability, recognised as a stronger driver to succeed than when working alone.
6) Educate & Innovate
Good team working and collaboration also provides an opportunity to educate and develop skills across all aspects of tender management. Those working together from different teams get a deeper understanding of their colleagues, their job roles and challenges. Junior members of the team can be mentored throughout the process and pick up practical learning.
Group working and discussion can foster creative ideas and innovation. This can include ways to improve and streamline tender processes or produce better quality tender responses.
7) Tender Results & Rewards
Your teams will invest a lot of time and energy to produce your tender submissions and may be under great pressure to move on to the next tender, before taking stock of performance and results.
However, this is a really important element of the tender process. Bringing the project team back together to review and discuss what worked and what didn't will help improve your processes. It is also an opportunity to congratulate the team for their group and individual efforts – often forgotten in the heat of submission.
A group review of your evaluation scores and those of your competitors will help you identify gaps in your knowledge and agree areas for content improvement. Is it important to undertake the review when you win or lose – both can provide valuable insight.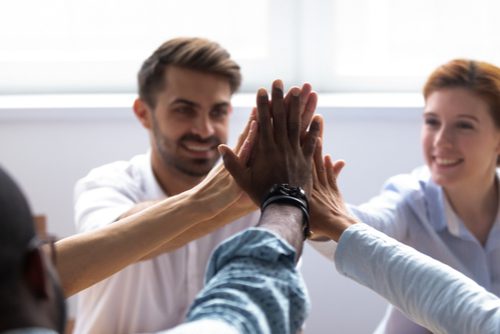 8) Digital Collaboration
The advent of homeworking due to the Covid pandemic has certainly increased the challenges faced by Bid Teams in securing wider team collaboration and tender success.
Digital collaboration has now become the 'norm'. The uptake of team collaboration tools such as Microsoft Teams, Zoom and Slack etc has increased significantly.
80% of workers use collaboration tools in 2021, a rise of 44% since 2019. Gartner Digital Worker Survey
However, while these tools provide a good platform for fostering team collaboration, they do not address wider bid management requirements.
The implementation of a dedicated Bid Management solution, such as TenderEyes will provide the answer. Your teams will have a secure platform to undertake all their tender related communication, collaborations and team working needs. All to help you deliver more compelling, competitive quality bids.