A new tender has hit your desk and the countdown begins! You are already chasing information to complete another tender due in 5 days. You need to find ways to streamline your tender management process to complete both tenders on time!
Managing the completion of multiple high value complex public sector or commercial tenders is a common scenario for many Bid Teams. It requires the juggling of numerous tasks, information and people.
You may already use email, spreadsheets, word processing, generic project management and collaboration tools to help complete your work. However, without full integration, these solutions may be contributing to delays within your bid management process. Adopting a fully integrated, dedicated bid management solution such as TenderEyes, can be a game changer.
So, let's look at how this technology can help streamline your bid processes and optimise timescales.
Rapid Project Set Up
With only 8 weeks to complete the tender submission, any delays will impact the quality of your responses. Rapid project mobilisation is essential but difficult without the right tools.
Within an end-to end bid management solution, project deployment is fast.  Your Sales Team will already have added basic information about the tender to the system. On approval, you will be automatically notified to progress with the sales opportunity.
You can quickly and seamlessly generate a new project from this and start to take immediate action. Project stages and activities can pre-defined and automated to reflect your agreed project management methodologies and streamlined processes.
Project managers are better able to use project resources more effectively with dedicated project management tools (55%). Capterra
Time Saver: Easy, rapid project deployment of multiple tenders, all within a dedicated workspace ensures a consistent and efficient approach to the whole tender management process.
Coordinated Collaboration
Communication and collaboration with Subject Matter Experts and Approvers is critical for project progress and completion. Successfully managing stakeholders within different teams, division and geographies can be time consuming and difficult.
The bid management solution will help you establish consistent, good team working practices.
You can quickly allocate Project Managers and Team Members to your project from a predefined and available list. Parameters for individuals can be pre-set to define roles, responsibilities and activities.
In addition, automatic notifications can be sent to project members and given easily access to key information, designated tasks, deadlines and updates. This can significantly streamline your tender management process.
Time Saver: Automated stakeholder assignment and communication reduces manual labour. Transparent project progress ensures collective and individual engagement, accountability and timely action.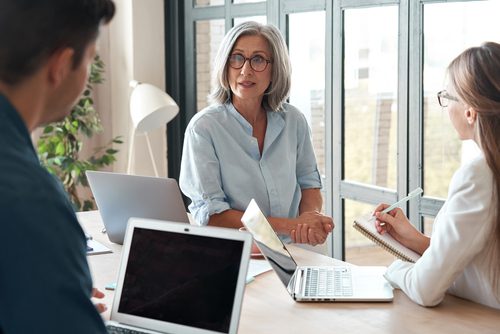 Knowledge Management
Quality information if critical to putting good bids together. Managing vast amounts of information can be time consuming and frustrating if unorganised.
Your Bid Management solution will provide a centralised directory for the storage of generic documentation and historic tender responses. Tender evaluation criteria, scoring mechanisms and questions can be assigned directly to individual projects for easy access by stakeholders.
Automated directories and consistent cataloguing allow for more sophisticated search and quick access to key intelligence.
Within the solution, specific information can be categorised as Key Facts, Win Themes or Risk Factors. This gives stakeholders further transparency and insight into tender requirements, thus streamlining the tender management process.
Time Saver: A centralised database reduces frustrations around problematic data silos and time-consuming information searches. Alleviates time and need to create duplicated, inaccurate and out-of-date tender responses.
Task Setting
Instigating and keeping track of the myriad tasks involved in the tender process can be overwhelming. If manually undertaken within several solutions can be confusing and time consuming.
However, adopting bid management software will help you significantly streamline these activities.
While setting up your project and populating with tender sections or individual questions, you can allocate responsibilities and tasks directly to your Subject Matter Experts and team members.
This can include automated information requests, meeting invites, alerts and reminders set to key deadlines. Reminders and progress alerts can be automated to keep everyone on track.
Time Saver: Quick and easy automated deployment of tasks to team members reduces repeated manual labour to secure information and tender responses.
Compiling Tender Responses
Bringing all elements of the tender submission together can be a very time-heavy process when done manually.
However, a bid management system will make this a much less onerous task for your Bid Team.
Contributors can actively collaborate and respond to individual sections and questions within a 'live' environment. This allows the Bid Team to manage response completion and signed off  throughout the lifetime of the project and avoid the need for a 'big bang' rush at the end.
The team can quickly identify points of clarification and request more information from contributors.
In addition, information can be easily found within key documents with the use of sophisticated search tools. It is then a simple process for your team to auto-populated relevant content within Word or Excel.  Finally, tender submissions can be prepared as documents or for direct upload to Procuring Portals.
Time Saver: Set tasks and agile working within a dedicated 'live' environment will significantly reduce effort and time required by collaborators to complete your tender submission.
Managing Approvals & Risk
With tender submissions including in-depth business intelligence,  it is imperative that responses are scrutinised for risk factors and accuracy. However, securing such approvals can have a significant impact on project progress and cause potential delays.
Your bid management solution allows you to set up and assign approval gateways and decision gates to stages of your project and individual tender questions and topics. Corporate financial and commercial approvals and sign off can be assigned to individuals within the project team.
The solution allows for approvals to be secured throughout the life of the project. Alerts and reminders can be easily set to keep approvals on track.
This provides the Bid Team with accurate progress monitoring, a full audit trail and confidence in submitting the final tender document.
Time Saver: The burden of wholesale review approvals and risk of last-minute delays reduced by clearly defined and set staged approvals.
Progress Monitoring
Assessing project progress and identifying roadblocks is critical to project success. If managing your tender through disparate business support tools, this is almost an impossible task and requires setting aside dedicated time to bring all information together.
A key strength of a bid management solution is that everything is held within in one central database. This gives the opportunity to interrogate and analyse a host of information in any number of ways across multiple projects, activities and people.
The solution's dashboards can be predefined and offer a graphical representation of progress. As a result, data is both quick and easy to interpret, providing up-to-date accurate reporting. In addition, your team can monitor performance through task lists, Kanban boards, charts, heat maps and progress and completion reports.
Roadblocks or probable causes for delay can be flagged within the solution and resolved quickly.
Time Saver: Progress monitoring and early issue identification and resolution can dramatically reduce delays in tender completion.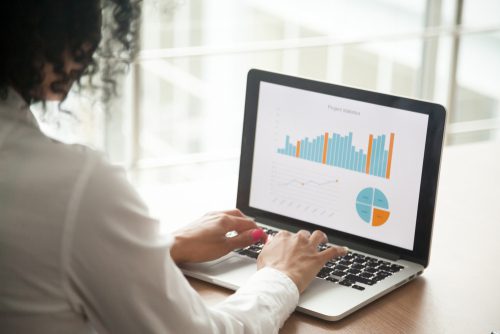 Business Benefits
In summary, bid management software, such as TenderEyes, provides an end-to-end centralised platform that delivers a robust bid process, streamlined workflows and automated activities.
The solution can seamlessly manage all information administration, stakeholder collaboration and performance monitoring.
This gives businesses a streamlined tender management process with consistent project efficiencies and time savings. And ultimately giving Bid Teams the tools and time to deliver better quality tenders and improved win rates.