With the UK recently battered by Storm Dudley, Eunice and Franklin in just seven days, many businesses have been impacted by the loss of power. Not great when we all rely on technology so heavily. However, it is such technology that can save the day, especially when critical tender deadlines need to be met.
Let's look at how a dedicated Bid Management solution can keep your Tender Team on track, even when the storm hits!
Cloud Solutions
Cloud based solutions such as TenderEyes software, have significantly changed the way that businesses interact and manage their business support tools. These solutions have given us:
Faster software deployment
Easy scalability
Flexible pricing models,
Stronger security measures and
Lower maintenance overheads.
It's not that cloud solutions are insusceptible to power outages. We know from experience that the likes of Amazon, Verizon and Google have all experienced outages in the last couple of years. And for many reasons, including but not exclusively power loss.
According to BloomEnergy, the cost of an outage for large companies can escalate into the millions of dollars per hour of downtime while the Department of Energy estimates that outages cost the U.S. economy $150 billion annually.
However, these big players have the expertise, resources and money to invest in building better resilience at a global level. Individual businesses running solutions in-house just wouldn't have the capacity to achieve this.
Certainly, for Bid Managers and Tender Teams the assurance of solutions that provide better up-time and business continuity is vital to meeting tender deadlines. The TenderEyes Bid Management solution is built on Microsoft SharePoint and offers the security and resilience provided by Microsoft.
Home Working
While the existing trend of homeworking has been challenging in many ways, it has also provided various business and personal benefits.
With teams now working in different locations, instead of a centralised office space, the impact of localised power cuts can be less significant. They can be more easily mitigated through comprehensive risk management strategies, redirection of activities to resources still able to operate and backed up by good technology.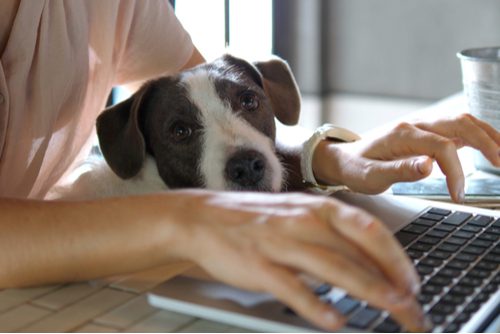 Rapid Risk Management
When power outages impact team members, Managers need to be able to address individual gaps in resources and ensure tender obligations and deadlines are met.
The use of a Bid Management solution allows the Project Manager to easily review projects.  They have immediate access to assigned roles, responsibilities and tasks  for all team members, collaborators and approvers. Individuals unable to undertake critical work can be identified and their tasks reassigned to other team members. Project plans can be updated and automated emails can simultaneously be sent, to alert team members of revised changes and new work commitments.
Any additional, temporary operational team members can be quickly on-boarded into the project and immediately start addressing urgent work. Having all content within one place and everybody working within the same application allows for easier collaboration and team working, even with a changing team.  This can substantially reduce delays in completing the numerous tasks involved in bidding for high value public or commercial contracts.
Everything Tender, All in One Place
The extent to how effective new team members can be or how quickly reassigned tasks are completed, will somewhat depend on the level of access to critical tender information.
Certainly, this is one area that a dedicated Bid Management solution excels in.
All generic content, such as company insurance, policy documents, marketing, product and pricing materials, can be centrally stored within a reference library or knowledge bank.
While tender specific content, such as evaluation and scoring criteria, tender questions, win themes, key facts and risk factors etc will be stored within individual tender project workspace.
Access to these datasets can be given to all relevant stakeholders. Assigned content ownership, updating and versioning attributes ensure good content management practices are upheld.  Thus reducing the risk of out-dated or inaccurate content being used in a tender responses. Structured directories and sophisticated search and filter tools allow for quick sourcing of required information, even for those not previously involved in the project.
Automated Tender Processes
Having a well-defined tender process to follow is essential for those newly coming into the project or taking on additional tasks they are unfamiliar with. Especially in times of urgency.
An enterprise level Tender Management system with comprehensive project management functionality can make all the difference. Defined workflows, assessment models, automated workflows and tasks, together with set decision gates and approvals can be easily incorporated within the platform.
This ensures that strategic approaches, actions and decisions are maintained throughout the project, even when stand-in resources are required to complete tender submissions.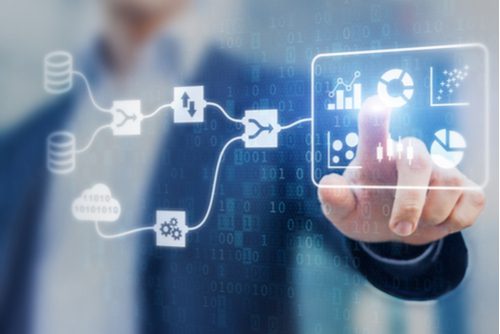 Tender Progress Reporting
In combating any resource issues, the Bid Manager will need to fully understand at what stage the tender is at. As well as how much work still needs to be completed to meet the submission deadline.
A Bid Management solution will give them a clear picture of progress for all stages and key dates of the tender. Dashboards and reports provide easy identification of delayed activities that still need urgently addressing. Progress of individual tender questions and responses can be reviewed. This ensures any required substitute content creators can be employed to assist.
Internal and external communications with partners, sub-contractors or the procuring agency can be recorded within the solution. These can also be reviewed for any additional issues or agreements that need to be accounted for in the tender submission.
Stress Reducing Bid Management Technology
Managing any tender process is a complex and highly pressurised activity. Winning tenders relies on a well organised and coordinated group of people completing a wide range of tasks within tight deadlines.
Any delays, due to unforeseen impacts or reduced available resources, can adversely affect timescales and the quality of the tender being submitted.
Therefore, mitigating risk and building in resilience into your bid management practices is critical. Adoption of a enterprise Bid Management solutions such as TenderEyes can play a vital role in addressing such emergencies.