Whether you are an existing Bid Manager or thinking of becoming one, there are certain natural personality traits that will boost your abilities to prosper in this role.
Let's take a look at the everyday hints that suggest you can successfully manage heavy, complex workloads and consistently submit quality tenders. All within tight deadlines and a highly pressurised and competitive environment.
Are you:
1. An Excellent Organiser
High value complex tenders consist of 100's of questions that need to be fully assessed, understood and comprehensively answered, usually all within a very short 8–10-week timescale.
This is a huge challenge for any business and team, especially given the numerous people, multiple tasks and vast amounts of content involved in delivering high scoring tender submissions.
Being a natural planner and organiser are fundamental to successfully coordinate and manage this process. Bid Managers need to be able to see the 'big picture' and 'end goal' while managing the detail. They need to adapt and be agile to changing circumstances and resolve roadblocks quickly and effectively.
Bid Managers also need the foresight to review working efficiencies and streamline processes. Any unnecessary activities or repetitive manual tasks can cause delays, resulting in rushed, poor quality submissions, low evaluation scores and failed bids.
Hints #1
Are you the one that:
Volunteers to organise nights out, parties and weekends away and can't wait to use a spreadsheet to manage the occasion?
Buys Christmas presents in the sale, not just to save money but because it's never too early to start planning for next year!  

2. A Formidable Multi-Tasker
Dealing with just one high value tender is demanding enough, but the reality is that at times your business will be bidding for multiple tenders at the same time. This will involve managing different projects, teams and timescales.
This will require determination, quick-thinking and questioning skills to successfully juggle workloads and deal with any issues and delays efficiently.
A systematic approach will be required to manage the numerous different tasks involved in sourcing information from Subject Matter Experts, compiling responses and secure approvals and submission sign-offs. Someone that is process-driven and logical will excel in this role.
Hints #2
Are you the one that:
Rejoices in staying busy all day and having multiple projects on the go?
Loves juggling housework, DIY & garden projects, ferrying the kids to clubs, hosting a dinner for friends and having relations stay for a weekend all within the one week?
3. A Lover of Deadlines
Every task and activity associated with tender management is time critical. Any delays will directly impact the quality of your tender submission.
A Bid Manager with a strong competitive drive who thrives on meeting deadlines will do well in this position. Every hour counts. Any time, right up to the deadline, that can be dedicated to improving tender responses and the final approved submission, will help secure higher evaluation scores and increasing win probabilities.
Hints #3
Are you the one that:
Packs for your holiday ahead of schedule but spends time tidying the house right up until the taxi arrives to take you to the airport?
Puts the laundry out to dry before leaving the house on an errand rather than waiting for when you return?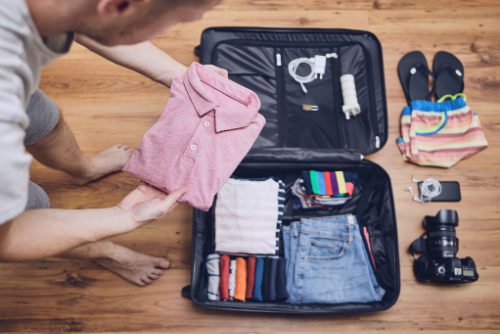 4. An Exceptional Communicator & Collaborator
Effective Bid Management requires the coordination of activity between Sales and Bid Teams, Subject Matter Experts and Approvers. This can prove difficult across different divisions, teams, locations and time zones. Especially for those who have other job responsibilities and time pressures.
The Bid Manager needs to be able to effectively engage, negotiate and secure commitment from all stakeholders involved in the project.
New study finds 3 of 5 top characteristics for job performance and career success are focused on teamworking, care and consideration for others. Forbes
Being able to clearly articulate needs and expectations will ensure the project runs smoothly. Having good networking and persuasion skills are paramount to securing timely, comprehensive responses from Subject Matter Experts and sign-offs from Approvers.
Hints #4
Are you the one that:
Acts as peacemaker between friends or family members?
Gathers a mixed group of friends together to complete a garden landscaping project or participate in a team pub quiz?

5. A Perfectionist at Heart
The goal of any tender is to submit comprehensive responses to the questions, to secure the highest evaluation scores and win the contract. With 100s of questions to be answered attention to detail is critical.
In-depth literacy, diligence and comprehension are required to assess, understand and respond to the nuances within questions. The Bid Manger will require a level of practical perfectionism tempered by realism, otherwise responses may be of poor quality, or even inaccurate, resulting in low evaluation scores.
Hints #5
Are you the one that:
Automatically corrects spelling in your head when reading a text or magazine article?
Shudders at the misuse of apostrophes, or supposedly cool business names, such as Skool Youniform; or a hair salon called Kutz!
6. Dedicated to Deliver
However, organised your Bid Team, submission deadlines will soon be looming and a frantic rush will inevitably ensue to complete the tender on time.
Bid Mangers need to be hard-working, conscientious and dedicated, working extra hours to ensure they meet their responsibilities and submit quality tenders with high win probabilities.
They also need to be tenacious and determined to repeatedly deliver to these exacting requirements again and again, no matter if the result is a win or loss.
Hints #6
Are you the one that:
Makes canapes, a starter, main and dessert when having friends over to dinner?
Works through the night to finish decorating a room before the weekend is over?

7. Technology Savvy
Historically and today, much of Bid Management has been undertaken using standard business support tools such as email, word processing and spreadsheets. While these standalone solutions offer some level of assistance, they are limited in providing a holistic approach to the bidding process.
With limited integration, project planning and management proves challenging. Repetitive manual tasks and duplicated data input levels increase, taking up valuable time that would be better focused on crafting high quality tender responses.
Bid Managers that recognise the need to improve work efficiencies backed up by dedicated technology are at an advantage. Being a forward-thinker and instigator of change can help transform the tender process.
Bid Managers adopting an enterprise Bid Management solution, such as TenderEyes, are achieving improved information management, increased collaboration and better-quality tender submissions. Resulting in greater return resources, higher evaluation scores and increased win probabilities.
Hints #7
Are you the one that:
Buys the smartest TV or vacuum cleaner?
Uses lots of apps on your mobile phone to make your life easier?
Monitors progress on your Apple Watch or Fitbit?