Sourcing tender opportunities from the 1000's advertised every day, can be frustrating and time-consuming.
In this article we examine three mechanisms, commonly used by Sales & Bid Teams to search Public Procurement Portals for high value public sector contracts. We discuss the pros and cons and the impact each method has on targeting, qualifying and managing tender opportunities.
Tender Sourcing Options
Ensuring this first stage of the bid journey works well is essential to finding best-fit tenders. This will give your Bid Team the greatest chance of delivering compelling, competitive tender responses. Tenders that score well and increase win probabilities.
The three mechanisms, in order of sophistication, are:
Register directly with Procurement Portals
Subscribe to a third-party Tender Alerts Service
Integrate Procurement Portals within your Bid Management Solution
Let's look in detail at each option. Consideration is given to:
How the mechanisms work
Setting and managing search criteria
Notifications and initial assessment
Onward qualification and handover to the Bid Team for action.
1. Register Directly with Procurement Portals
This requires manual sign up to each individual Public Procurement Portal (e.g. TED EU / FTS UK)  you have identified as relevant to your business. This will probably involve multiple Procurement Portals to ensure you do not miss any relevant Tender opportunities.
Once registered, you can set up and save your required search criteria (e.g. CPV codes, keywords etc) for ongoing searches. You can set up automatic notifications for Contract Notices to be sent to your specified Email Inbox. Again, this will need to be undertaken for each Procurement Portal. This can be time-consuming, especially when you need to amend search criteria.
One of your Sales Team will then need to manage this Email Inbox. This will require initial assessment all Contract Notices for potential match to your needs. Resulting in identification of opportunities for further action or deletion. This is a daily, frustrating and time-consuming activity. We know of clients who historically have spent hours each day completing this task.
Potential opportunities will need to be uploaded to your sales management solution (spreadsheet, CRM etc). Once allocated to your Sales people, they can proceed with detailed qualification.
Once approved, handover to your Bid Team may require additional work. Information may need to be input into business solutions used to compile the tender submission (e.g. Spreadsheets, Word etc).
With such a cumbersome process and lack of business tool integration, the probability of missing best-matched tenders is much higher.

2. Subscribe to a Tender Alerts Service
This will take the form of the third-party service that will source Contract Notices on your behalf. Using your defined search criteria they will search against their own live database. This will be fed from a list of Public Procurement Portals.
There are numerous companies offering these services. The links they have to Portals and the way they process the information may differ. Some may be fully automated while others will have some level of human intervention and assessment. As a result, these services offer different levels of accuracy and subscription costs. You will need to spend time assessing which is the best option for your business.
A good Account Manager, who regularly liaises with you from the supplying company will be vital. Ensuring they are delivering the required service and implement any changes to your search criteria when requested.
While this negates the need to directly register with Procurement Portals, further actions still need to be undertaken in-house.
The Tender Alerts Service will deliver the filtered notifications straight to your Email Inbox. Some services may go a step further and allow you to assess Contract Notices within their own solution.
Potential tenders will still need to be input to your sales management solution (spreadsheet, CRM etc). Plus allocated to individual Sales Managers for further qualification. And again, handover to your Bid Team may require further manual data input into other business solutions used to compile tender submissions.
Using a third-party to undertake the initial sourcing of tenders may deliver more comprehensive searches and higher probabilities of finding the best-matched opportunities. However, the process is still inefficient due to the lack of integrated process and support tools.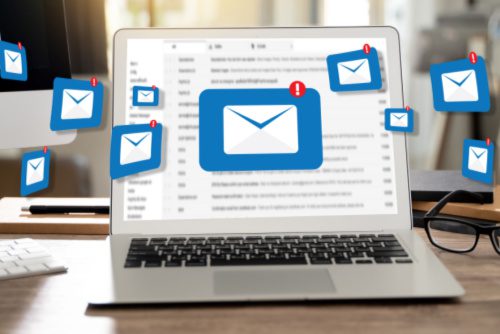 3. Integrate Portals within your Bid Management Solution
The third and most sophisticated option is the implementation of a dedicated Bid Management Solution, such as TenderEyes.
This provides for a fully integrated platform for the whole Bid Management journey, from sourcing and qualification of tender opportunities, to bid compilation and contract delivery.
The Opportunities Management element of the software should allow for required Public Procurement Portals to be easily linked into the solution.
You can then set your search and filter criteria that control the automatic population of contract notices into the solution database. Automatic alerts and allocation to individual Sales Team members can also be achieved.
Certainly, with TenderEyes, these elements are implemented on your behalf as part of the initial software set-up. Any changes you then need to make to search criteria or opportunity allocation can be quickly implemented by yourselves, giving you full control of the process.
Any qualification models, processes, criteria and approvals can be built into the system, giving your Sales Team a transparent and efficient interface to manage their sales pipeline.
On approval, handover to the Bid Team is automated. Access to information assured and project set up and mobilisation much easier and quicker. This gives your Bid Teams more time and power to deliver quality tender bids.
The Best Solution for Sourcing Tenders
When establishing or reviewing your existing mechanisms for sourcing tenders it is worth considering the time involved to manage your sourcing process.
The higher the level of technology sophistication and integration across the whole Bid Management journey, the greater the probability of finding your best-fit opportunities. This gives your team the time to focus on delivering best quality responses and secure higher evaluation scores. Resulting in greater win rates.
The table below provides a comparison of the pros and cons discussed above for the three sourcing mechanisms.
1. Register with Individual Procurement Portals

2. Subscribe to a Tender Alerts Service

3. Integrate Portals within your Bid Management Solution

Alerts into specificied Email inbox

Manual registration for each Portal

Manual set up of search criteria for each Portal

Time consuming to assess Alerts

Requires transfer to CRM or Sales platform for qualification and onward journey to Bid Team

High chance of missing best-fit opportunities

Changing strategies, search and filter criteria is time-consuming.

Part of process automated

Alerts into specified Email Inbox

Higher chance of identifying best-fit opportunities

Reliant on third-party & quality of their database of Procurement Portals

Monthly subscription costs

Requires transfer to CRM or Sales platform for qualification and onward journey to Bid Team

Changing strategies, search & filter criteria require liaison with third-party.

Easy setup of search criteria within solution

Automatic filter & population of Contract Notices within solution

Easier assessment of Notices

Automated alerts & allocation of opportunities to individuals

Easy onward qualification and management process

Easy onward journey to Bid Team

Full control and easy to change strategies, search and filter criteria.