Are you tired of missing out on tender opportunities due to poor qualification? Look no further!
In this article, we explore the top sales models for effective tender qualification. Whether you prefer a recognised approach or a customized solution, a well-informed decision-making process is crucial for bid success.
By eliminating inconsistent qualification methods, you can effectively prioritise and pursue tenders that are the best match for your business.
Impacts of Poor Tender Qualification
Inadequate qualification can result in prioritising and approving mismatched opportunities. This can have significant negative effects on bid management, including:
Adding unnecessary pressures on your Bid Team
Misdirection of valuable time and resources
Increased difficulty in crafting compelling tender responses
Lower chances of securing higher evaluation scores
Decreased win probabilities and impacted win rates
Greater brand reputation and financial risks.
Ultimately, mismatched tenders are a distraction. They consume crucial resources and time that your Bid Team needs to deliver high quality submissions for your best-fit tender opportunities.
"Data-driven sales teams are finding that it is usually more effective to spend more time on qualification earlier in a sales cycle in an effort to only deliver the best opportunities." Fergal Glynn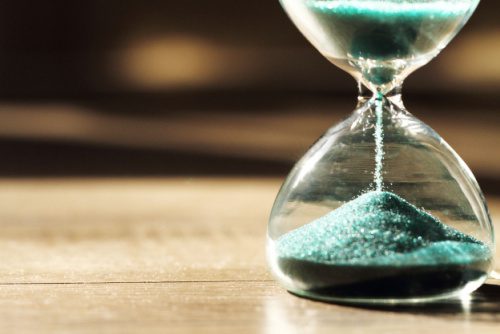 Adopting a Sales Model for Tender Qualification
Establishing an effective sales process and qualification criteria is a big challenge in any business, especially within large enterprises and those involved in complex tender opportunities.
Using a defined set framework, questions and scoring mechanism will help formalise this process and deliver more comprehensive and consistent decision-making.
Businesses that choose to adopt a formal solution will often use an established sales model or methodology that has a history of testing and successful use.
There are many sales models available that deliver best practice approaches to different elements of the sales journey, from discovery to qualification, demonstration to close and follow up.
The models we will be exploring are:
BANT: a well-known classic
CHAMP: a modern customer-centric approach
FACT: a more collaborative approach
NEAT: a deeper questioning approach
SCOTSMAN: a more in-depth, sophisticated approach.
Building Your Tender Qualification Model
Most of these models have been designed for traditional direct B2B sales processes. However, they can be easily adapted or combined for tender opportunity qualification.
Steps to build your qualification model:
Determine your sales qualification framework – this may be a single or combination of sales models.
Research questions for each element and adapt for tender qualification.
Attribute scores to each question and set a benchmark qualifying score to determine whether the opportunity is in or out.
Set benchmark scores to determine the level of fit to your business and subsequent level of prioritisation for further action.
Let's now take a look at the individual models and determine their value to tender opportunity qualification.
We start with the most basic models and work towards the more sophisticated solutions that will provide deeper qualification and decision making. For each model we have provided the top level set of criteria for which you can then base your desired qualifying questions around.
1. BANT Model for Tender Qualification
Developed by IBM in the 1950s.
A well-known classic sales model, designed to quickly identify leads who were mostly likely to make a purchase. A prospect with positive responses to at least three of the criteria are deemed to be qualified prospects.
Budget: understanding how much the prospect is willing and able to spend on your solution.
Authority: identifying who is the authority figure in this sale and who makes the ultimate decision.
Need: assessing if the prospect has a true need for your product and is the need universal for the whole team.
Timeline: understanding how much time the prospect will need to make a purchasing decision.
Observation: Being a fairly basic model, BANT is probably best utilised in the early stages of filtering Contract Notices for qualification action, rather than qualification itself.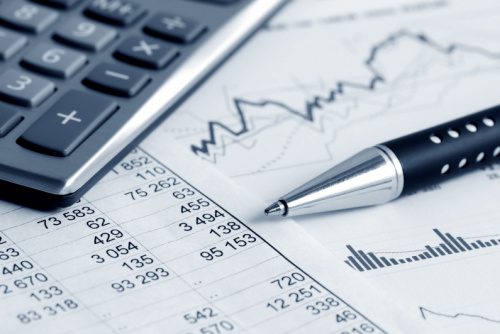 2. CHAMP Model for Tender Qualification
A more modern sales model developed by Insight Squared in the early 2000s. Designed to be more customer-centric than BANT by exploring customer needs at a deeper level.
Challenges: discovering unique opportunities for countering the prospect's pain points with your solution.
Authority: assessing established contact and relationship with the authoritative figure within the prospect organisation.
Money: understanding expectations on the investment to be made and budget available.
Prioritisation: delving deeper than just timeline by establishing priority level for implementation.
Observation: While very similar to BANT it has two distinct differences, namely focus on challenges rather than needs. And priorities rather than timelines. This allows more in-depth enquiry and improved qualification.
3. FACT Model for Tender Qualification
The FACT Sales Qualification Tool is part of the Revenue Architecture Methodology. The model is designed towards a more two-way joint qualification process between both marketing and sales teams and sales team and buyers.
Fit: determining if the client is in your target segment and with a budget range that provides the most value for both parties.
Alignment: assessing alignment in sales-buying process, evaluation criteria and values, with decision makers engaged in collaboration.
Competition: identifying competitor advantages and establishing your unique selling points and any negative bias towards your business.
Timeline: determining that timelines work for both parties and are realistic for successful implementation.
Observation: Designed towards a more collaborative process of mutual buyer- seller deal qualification than you find with the tender process. But there are some interesting questions within this model that can be applied to tender qualification.
4. NEAT Model for Tender Qualification
Developed by the Harris Consulting Group and Sales Hacker.
Designed to turn BANT on its head at a time when realisation that the linear sales path was not sophisticated enough to address the nuances of customer needs.
Needs: a deeper look at the prospect's challenges. How will this product matter to both the organisation and individual within that organisation.
Economic Impact: determining the customers potential financial impact – existing versus revised track when adopting your solution.
Access to Authority: identifying the levels of access to the CFO and decision makers and whether your champion has and will speak to the CFO and decision makers.
Timeline: identifying an event that is forcing your prospect to make a decision and the consequences if the decision is not made.
Observation: The NEAT model offers better opportunities to ask the deeper questions required when assessing complex tender opportunities than the previous models.
5. SCOTSMAN® Model for Tender Qualification
The SCOTSMAN Sales Model was developed by Dermont Bradley and owned by Advance.
The model provides a more comprehensive assessment of a supplier's technical, financial, and contractual capabilities to determine whether they are suitable for the buyer and compared to other suppliers in the marketplace.
Solution: assessing that your product/services meet customer requirements.
Competition: understand who your competitors are and if you can beat them.
Originality: identifying unique benefits that can be communicated to the customer.
Timescale: determining if the customer's deadlines are and work for you.
Size/Strategy: assessing whether the scope of the opportunity fits with your sales targets and strategy.
Money: calculating whether the client has an adequate/realistic budget in mind.
Authority: identifying the relationship with the decision makers.
Need: understanding requirements and can communicate how your solution satisfies the customer's need.
Observation: Consisting of 8 criteria as opposed to 4 as the other models above. SCOTMAN provides a more comprehensive assessment for complex tender qualification. The questions can also be adapted to help assess the crafting and testing of tender responses.

How to Manage your Sales Qualification Models for Tenders
Once you have developed your sales process and qualification model you need to determine how you are going to manage the process and what tools to use to do that.
Many businesses will manage their qualification process via spreadsheets or a CRM solution However, the management and qualification of complex tender opportunities needs a more sophisticated approach.
The adoption of a dedicated Bid Management solution, such as TenderEyes, offers a more holistic approach to the whole bid journey. This includes initial sourcing through to qualification, compiling the tender submission and delivering won contracts.
Within the TenderEyes Opportunity Manager Module you can easily set up your sales process and qualification model/methodology.
This will then be applied to every tender opportunity through Decision Gates, ensuring all opportunities are qualified using the same methodology.
Benefits include:
Consistent qualification process for all tender opportunities
More in-depth qualification through specified questions and guidance notes
Improved decision making with evaluation scoring
Win probability scoring to help prioritise tender opportunities
Approvals process and sign off for tender compilation.
All to help more easily and comprehensively qualify and prioritise your best-fit tender opportunities for action!