Comprehensive, accurate up to date information is critical to compiling quality, high scoring responses.
But many businesses struggle to provide a central resource of good content. Namely, a Bid Library, that can be accessed by all stakeholders and easily searched, reviewed, updated and used to compile tender responses and bid submissions.
In this article we discuss the challenges of having a poorly managed Bid Library, or no Bid Library at all! Plus, the main considerations for building a valuable content resource, that delivers improved bid management processes and higher scoring tender submissions.
Tender Content Challenges
Without a central content resource, your Bid Team will be driven to seek content from individuals within different teams, division, and geographies. This can be time-consuming and frustrating, especially in:
Finding the right person for the right information
Securing that information in a timely manner
Being confident in its accuracy and quality.
This becomes a repeated pattern for each bid, resulting in multiple versions of content being produced and causing confusion in what can or can't be used in your tenders.
Time constraints and delays along the bid journey can often result in Bid Teams reusing previous tender responses. These may be inaccurate, of poor quality and have achieved low evaluation scores. Certainly, not helping to improve win probabilities and revenue targets.
The knowledge worker spends about 2.5 hours per day, or roughly 30% of the workday, searching for information. mckinsey.com

Bid Library Considerations
1. Bid Library Objectives
Before you start reviewing or building your Bid Library it is important to establish your objectives for this investment. These may include providing:
A central resource of generic and foundation information
Quicker access to content for all stakeholders
Easier use of content and population within tenders
Better content updating regimes
Securing formal content approvals and sign offs
Reducing risks and protecting Intellectual Property.
2. What to store in your Bid Library
Information from all spheres of your business will need to be included in your Bid Library. This will include marketing, sales, finance, human resources, product, delivery etc.
Consider the wide scope of questions asked within tenders and what information you need to craft accurate, detailed responses. Reviewing several existing tenders will help you pinpoint content to include.
Also bear in mind the types of content format you will need to include, such as Word documents spreadsheets, PDFs, videos, PowerPoints and images etc.
Information may include:
Company Registration, Vat Info & Reports
Health & Safety, Quality & CSR Policies
Legal, Financials & Insurance
Staffing, Human Resources & Training
IT, Customer Services & Delivery
Product Specifications
Pricing Lists
Marketing & Sales Collateral
Case Studies & Competitor Reports
Images, presentations and videos
Tender Archive, Performance Reports and Templates
Your Bid Library can become even more powerful if you have the facility to construct and store your foundation tender questions and answers within the solution. Your Bid Team can then use these responses directly or expand on them to provide more detail.

3. Structuring Your Bid Library
Organising and structuring your content is critical to running a successful Bid Library. This will make storing and searching for information much easier.
The elements to consider are:
Categories and subcategories: establish a folder structure with a hierarchy that is easy to understand and navigate. This may be based on department, topics, dates etc.
File Naming: adopt a standardised convention for consistency and understanding e.g. Format_Title_YYYYMMDD. Use underscore or dashes to avoid spaces.
Version Control: Add version numbering to your file naming convention and adopt the use of draft, final and archive folders to organise content. Both will help to avoid confusion and use of outdated content.
Metadata: this is information about your content. This may include structural (author, group) , administrative (creation, validity dates, approvals) and descriptive metadata (topics, keywords). These can then be used to filter and search on.
Once you have developed your structure it is worth testing on several stakeholders to ensure it makes sense before fully implementing it.
4. Tender Content Ownership
It is critical that each piece of content is assigned a content owner or Subject Matter Expert, who takes on the responsibility to keep the information updated and accurate.
A centralised Bid Library will help make it much easier for your content contributors to engage with the process and deliver better quality content.
Your Bid Team can then more easily identify and send requests for content updates or more in-depth responses. This will save valuable time that can be better focused on securing higher tender evaluation scores.

5. Updating Bid Library Content
Probably the most critical element of managing your Bid Library is to ensure all content is accurate, up to date and approved for use in your bids.
So having the facility to identify content versioning, creation, valid to and update and approval dates is critical.
Even better is having the facility within your Bid Library, for your team to review and assign tasks to content owners for updates and clarification. And to be able to track tasks, send reminders and check content status. This makes the whole updating process more efficient and accurate.
It is also important to build in regular reviews of your Bid Library to ensure it continues to support your bidding activities. As well as general updating of exiting content, there may be new content to add or new terminology or keywords to incorporate.
6. Bid Library Management
Once you have established the above basic definition and principles for structuring and managing your Bid Library it is important to document these and share with all stakeholders.
This will help ensure everybody understands their responsibilities and provide consistent development and use of the Bid Library.
7. Bid Library Search Functions
The extent to which you can easily search and find content within your Bid Library is another important factor. This will very much impact the success of the library as a useful Bid Management tool.
Below we describe the types of search function to consider. Thought needs to be given to how effective the returns of these searches are and the time the user may still need to filter and find required information.
Simple Search: the easiest form of search which allows you to input a word or phrase. The more precise your search term the more accurate the return. Unless you know exactly what you are looking for, you may find you get a very generic return with a long list of possibilities. This will then still need to be manually searched through. Both frustrating and still time consuming.
Advanced Search: this function allows you to add logic and tailor your requests to be more targeted. This may include author, country, language, date ranges, file types, status and keywords. You can also use filters to exclude and refine your results. While this will return more specific content, some further manual search may be required to pinpoint your required content. However, this will certainly be an improvement on simple searches and these advanced searches can be saved for future reuse.
Cognitive Search: this function incorporates Indexing technology with powerful Artificial Intelligence (AI) to deliver more sophisticated searching. Deeper meaning can be extracted from content and deliver more relevant and useful search returns.
In addition, machine learning of user searches allows for ongoing finetuning and further improved search returns. AI can bring significant improvements in bidding search efficiency, content use and productivity. Bid Teams will have a far better user experience and have more time available to focus on finessing tender responses.
Cognitive search solutions use natural language processing (NLP) and machine learning to understand and organize data, predict the intent of the search query, improve relevancy of results, and automatically tune the relevancy of results over time. Forrester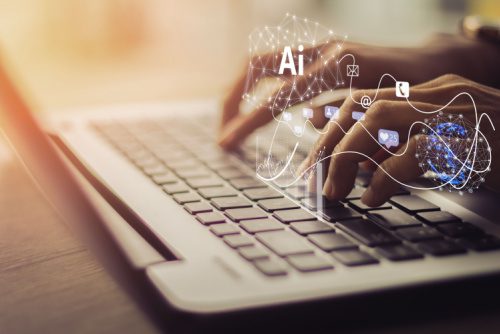 8. Populating Tender Documents
Another key consideration is how you intend to use your Bid Library to generate your tender responses. The common process is to do a lot of manual 'cut and paste' of content into a Word or Excel document. This of course can become very monotonous and time consuming, especially given the 100's of questions that need to be answered. Plus it also increases potential for mistakes.
Consider how your Bid Library will operate within your whole bid journey. Bringing in some level of integration and automated population functionality will help make the process more efficient. It will make it far quicker and easier to compile tenders and ease time constraints.
9. What Platform?
Lastly but certainly not least, is deciding what platform you are going to build on and use your Bid Library.
This could be as simple as a central location on your server with a structured directory, but this is probably a version of what you are currently doing and doesn't really work!
There are of course any number of dedicated solutions for building document libraries which may be a way forward. But again, this is limiting how you use your Bid Library in generating your tender responses.
The third option is to implement a dedicated Bid Management Solution, such as TenderEyes, that includes the management of your content. In this instance through the TenderEyes Knowledge Bank Module.
TenderEyes allows you to build a Bid Library that is fully integrated with the whole bid process, making the use of your managed content much more powerful and efficient. It delivers:
A central repository for all tender content including questions & answers
Consistent data management through content ownership, storing and use
Comprehensive updating regimes through valid dates, status, task setting and reminders
Sophisticated AI and cognitive functions to reduce search efforts
Auto population to and from Bid Library content and tender submission compilation
Risk management & IP protection through formal approvals and audits.
Thus delivering continuous content improvements, improved collaboration and better productivity. All needed to help secure higher tender evaluation scores and win more business!