Free up time to finesse your tender responses! 
Download our FREE eBook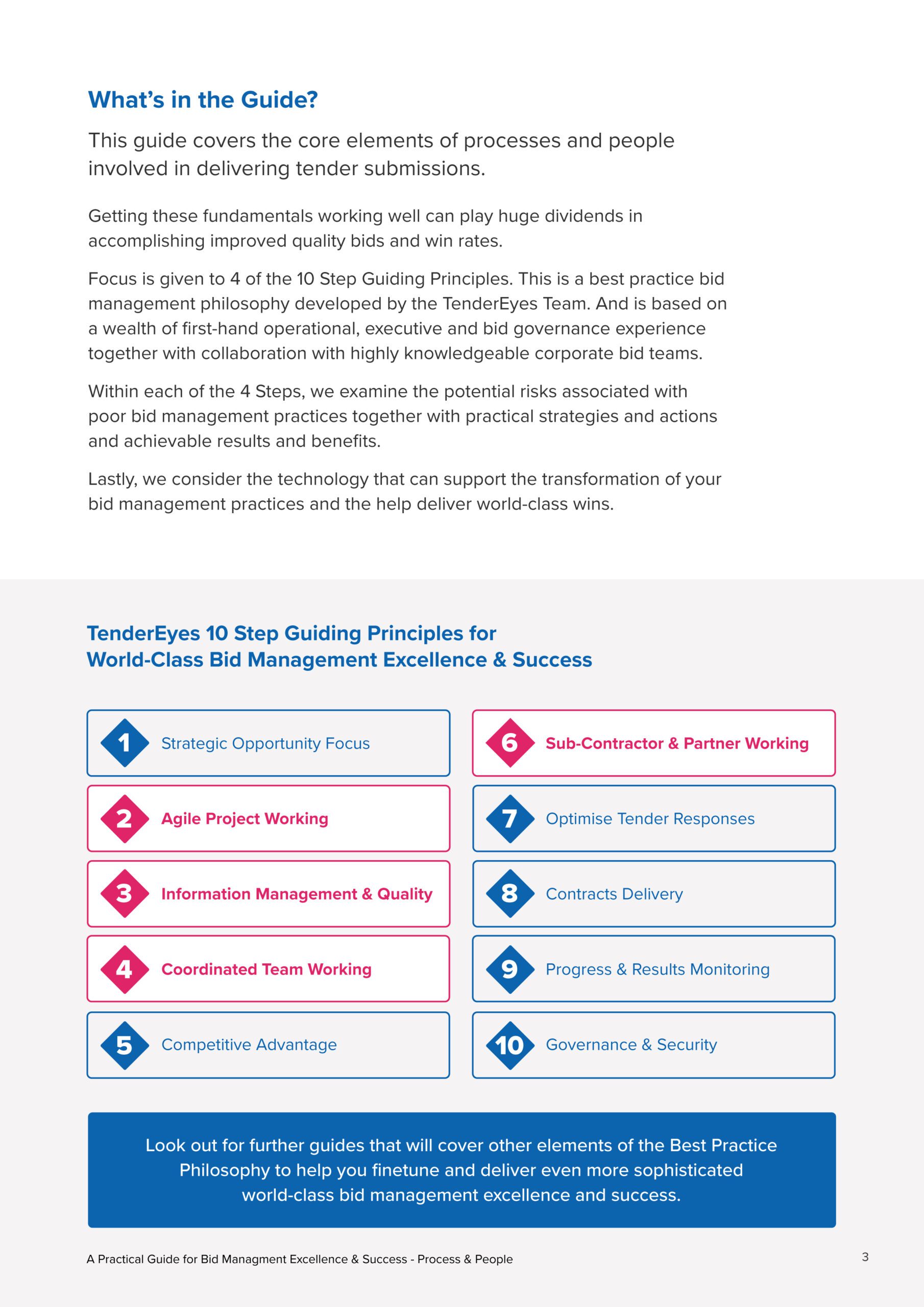 What's Inside?
Best Practice Guide
We discuss bid management challenges and risks, recommend new strategies and highlight likely outcomes and benefits. All to give your Bid Teams time to deliver better quality tender submissions and increase win probabilities.
With focus on:
Agile Project Working
Information Management
Coordinated Team Working
Sub-Contractor & Partner Working
Why read it?
Juggling Complex Bids with Tight Deadlines?
Discover how to streamline your bid management processes and automate activities. See how you can improve information management, sharing and updating. Learn how to build better engagement and collaboration with both internal and external stakeholders..
Give Your Bid Teams time to:
Improve tender responses
Gain higher evaluation scores
Win more business!